A new photograph of Beyonce has sparked quite a bit of controversy. The picture is a promotional image in support of her new album, and something just doesn't seem right...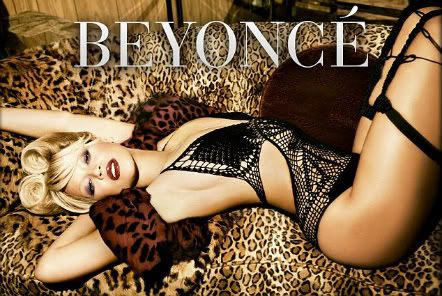 Here is a photo of her that has not been retouched: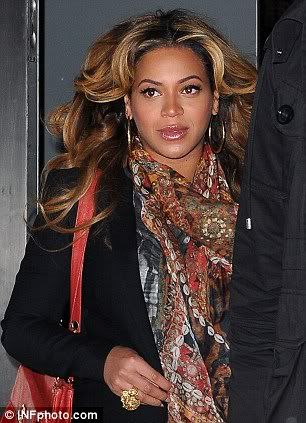 Beyonce's skin color is clearly lightened a great deal in the promotional photo. A similar outcry occurred back in 2008 regarding a L'Oreal ad that Beyonce was featured in:
In addition to unnecessary and odd-looking digital altering of her facial features, her skin has obviously been lightened in the above picture. I personally do not believe at all that this was an accident or due to lighting. If by some chance lighting had caused this effect, they could have readjusted the image to reflect her true skin tone. I find these images to be outrageous, and I am not the only one. The following quote is from writer Yasmin Alibhai-Brown:

"Too many black and Asian children grow up understanding the sad truth that to have dark skin is to be somehow inferior. Of course, black and Asian parents work hard to give their children a positive self-image and confidence in their appearance, despite the cultural forces stacked against them. But when black celebrities appear to deny their heritage by trying to make themselves look white, I despair for the youngsters who see those images."
I hate to say it, but this is not an isolated incident. Check out this Vogue cover of Rihanna: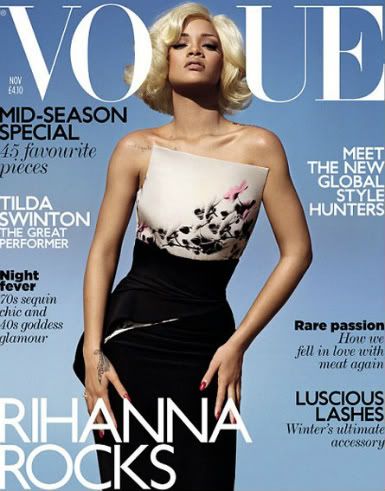 Here is a before-and-after that shows how much her skin has been lightened: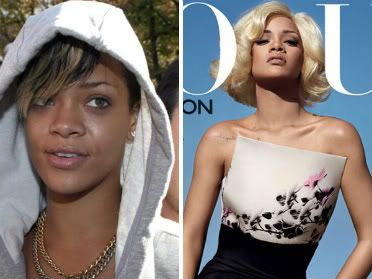 I think Rihanna is absolutely beautiful. You would think Vogue does too, right? Afterall, they chose to feature her on the cover of their magazine. Why, then, are they sending the message that she is not good enough, or beautiful enough, by choosing to digitally alter her in this way? This is a very destructive message to send, especially to youth who are easily influenced. This clearly sends the message that lighter skin is more beautiful. What a horrible, false message to send.
The following are images of Freido Pinto. Again, an absolutely beautiful woman. The first picture is from a magazine ad; the second is an untouched image: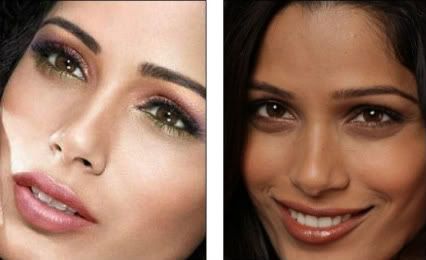 Guess who's to blame, again? You got it, it's L'Oreal! Here is the statement they released when questioned about the image:
"It is categorically untrue that L'Oréal Paris altered Ms. Pinto's features or skin-tone in the campaign for Project Runway 'Colors Take Flight' limited-edition collection. Digital editing is extremely common in print publishing and advertising, where wrinkles, pounds and inches are routinely airbrushed off models and celebs to give them a flawless appearance."
Yeah, and skin is routinely lightened! Their response is a joke. How often are we seeing Beyonce's or Rihanna's skin inadvertently
darkened
as a result of digital editing? Exactly.
The following link will take you to a very important article on this topic:
Beauty Whitewashed: How White Ideals Exclude Women of Color
From the article, a quote that I agree wholeheartedly with:
"When we do see women of color represented as beauty icons in media, they almost always already fit white ideals--meaning they already have light skin tones, light-colored, straight hair, ideally "white" facial features, thin figures, etc. The most famous examples of black or multiracial women celebrated for their beauty or desirability consistently fit those standards, and coming up with examples who don't is really tough. Tyra Banks, Halle Berry, Rihanna, Gabrielle Union, Ciara, Zoe Saldana, Brandy, Janet Jackson, Alicia Keys … the list goes on."