I complained about the following ad a while ago:
I don't even know for sure what this ad is selling, but I suppose that would be the barely-there denim dress on the barely-there model who looks like she is being tied up. Is this image supposed to make a woman want to buy this dress? My question remains, why do people think this will help sell a product? If there is someone out there who knows something I don't know about advertising, fill me in.
And now, a new ad from Sisley. The caption should be: "Snort Coke. Don't Eat. Look good in this dress that doesn't even contain enough fabric to function as a scarf." Focus: girl on the right. Her makeup is done to make her look like she's just been beaten up, and her eyes seem to be rolling into the back of her head like those drugs are about to take her from high to overdose.
Oh No... Upon looking up more information on Sisley, I just found out that the above ad is a fake! At first I got upset that I wasted my time posting the picture and writing about it, until my quest led to me to
real
Sisley ads that were more disgusting than anything I thought I'd find. And now that it's time to reveal the first image, I've decided I don't even want to post it on my page.
Here's a link.
One more.
Don't I wish that
those
were the fake ads. It seems too crazy to be true. Josie Maran, the model here, got in trouble with Maybelline (for whom she was a spokesperson) over these photos.
Here are some more pictures that Sisley has used to advertise their clothing.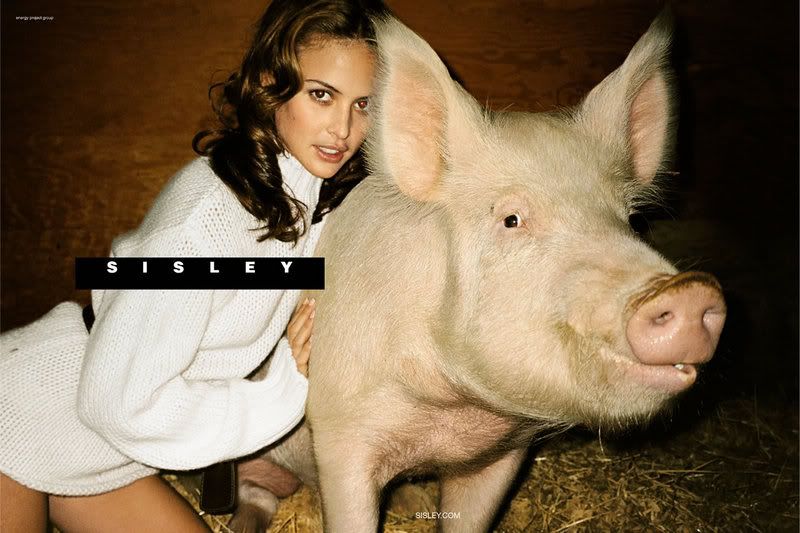 I'm speechless.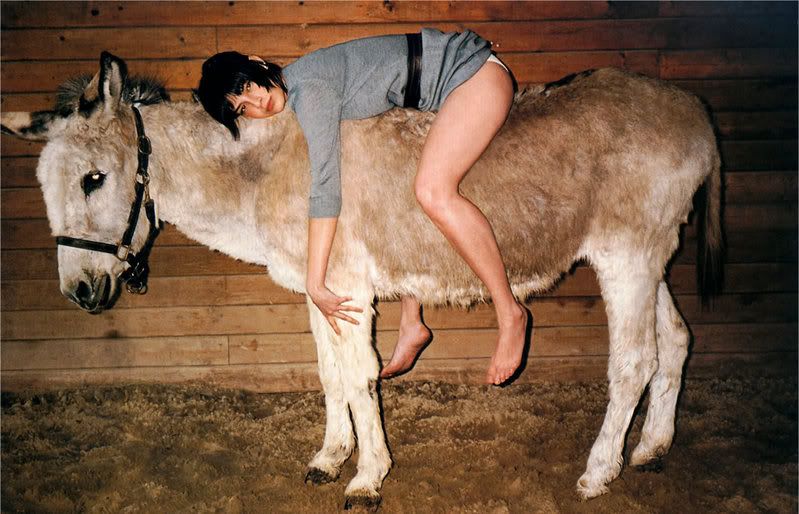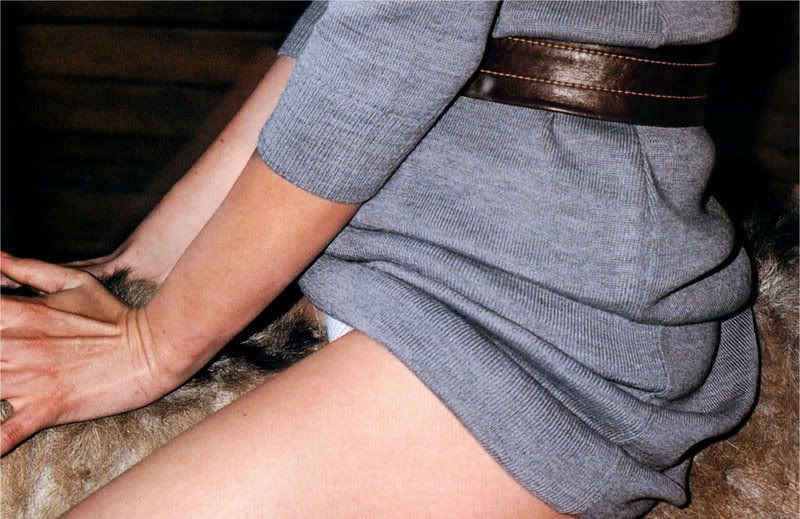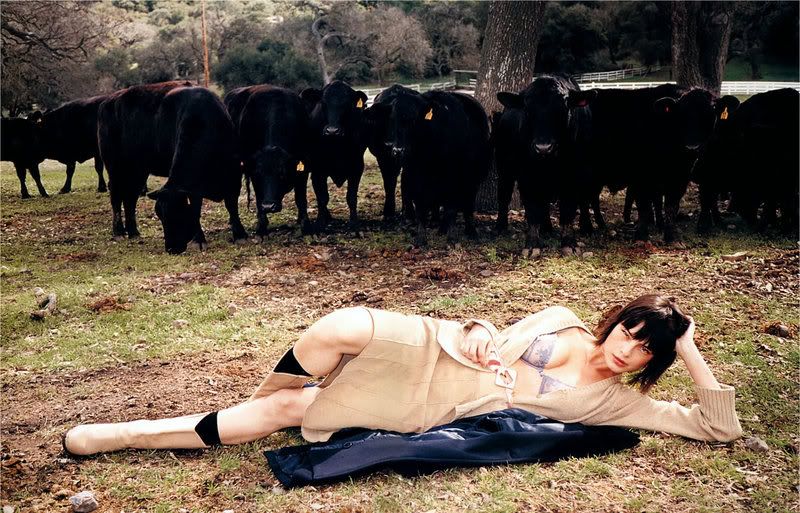 Wow, I'm almost predicting the next Sisley ad is going to look like our favorite Dolce & Gabbana ad, except with animals in place of the men.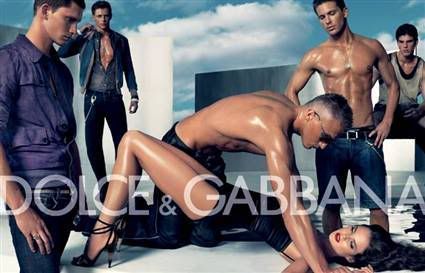 More Sisley: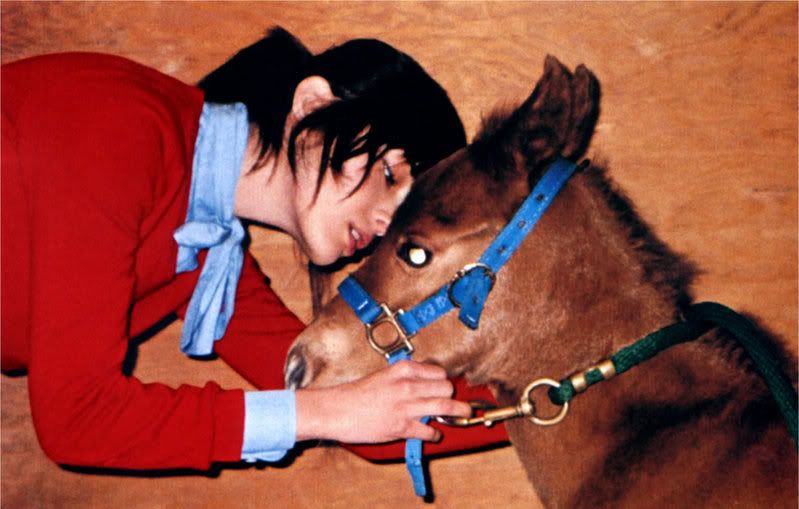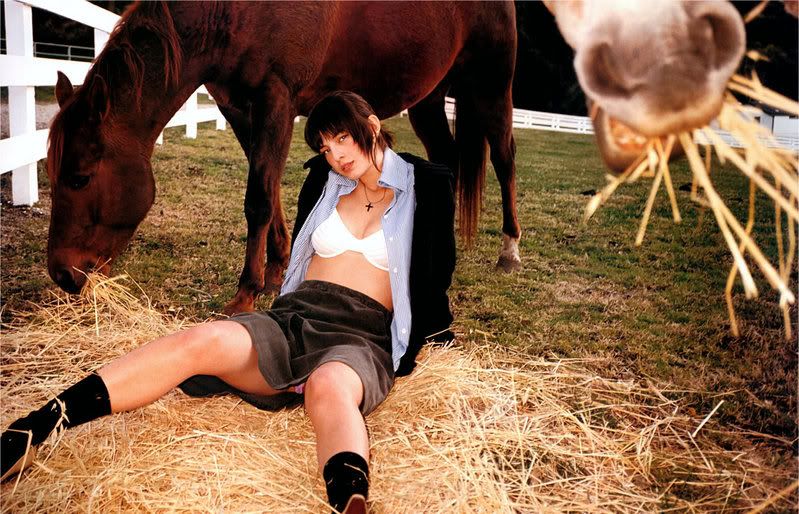 It seems that a lot of these photos are from 1999 to 2001, so there won't be any protests now. But I certainly will never buy anything from Sisley. Actually, I've never even seen a Sisley store or Sisley clothing in America, though I'm not exactly known for my interest in fashion.
More photos.
Well, at least the models don't appear to be underage, like the ad I'm going to talk about next time. Then again, I'm not sure how old the animals are (haha.) But truly, I find these ads to be degrading to both the women and the animals featured.
Zoophilia
is most commonly referred to only jokingly; it's not something people really want to talk about on a serious level. And this is definitely the first time I have seen it implied in an ad campaign. Personally, I hate the pictures, but i'm not sure how to elaborate on that more without discussing zoophilia further, which I am not interested in doing.
I wonder, does anyone like the ads? Do they make you want to buy the... clothing featured? (They don't exactly make it clear what they are trying to sell!)